Overview of the BellHawk Industrial Work-in-Process
Data Collection and Materials Tracking Software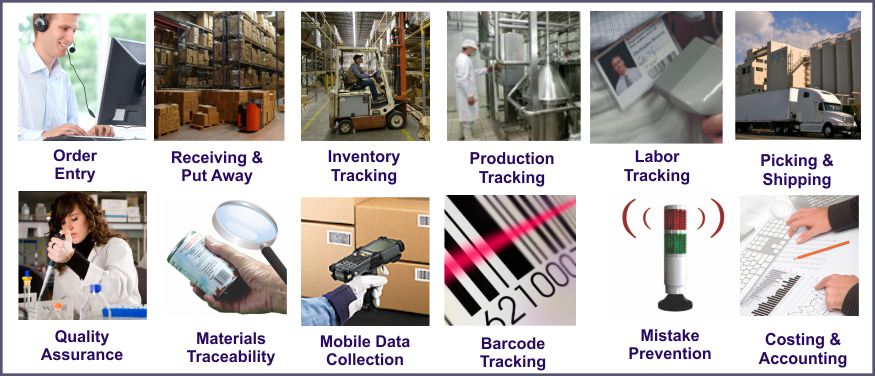 BellHawk is data collection software that is used to track work-in-process materials in real-time in manufacturing plants and industrial distribution warehouses using technologies such as barcode scanning and mobile computing.
Manufacturers and industrial distributors have been typically able to save between $50,000 and $150,000 dollars a year by replacing the use of paper forms and manual keyboard data entry for capturing work-in-process data with the use of BellHawk.
BellHawk tracks the receipt of raw materials, their conversion into intermediate materials and finished products and then tracks the picking, packing and shipping of those finished products to customers.
BellHawk enables manufacturers to rapidly and cost effectively implement barcode tracking systems to track their inventory and their manufacturing operations in real-time. This includes tracking the status of work-in-process for customer orders in real-time as well as tracking the labor, materials, and machine time required for each job.
BellHawk also enables industrial distributors to track their warehouse operations in real-time, including secondary operations such as kitting, assembly, repackaging, and relabeling.
BellHawk can be used stand alone or can automatically exchange data with a wide-range of ERP, accounting, or CAD systems, as well as with customer and supplier supply-chain systems.
BellHawk can be used on an affordable subscription basis on servers managed by KnarrTek at secure data centers in the USA. Alternately BellHawk can be rented or purchased for installation on a client's own Windows Server computer.
For more information about the capabilities of the BellHawk software: