Frequently asked Questions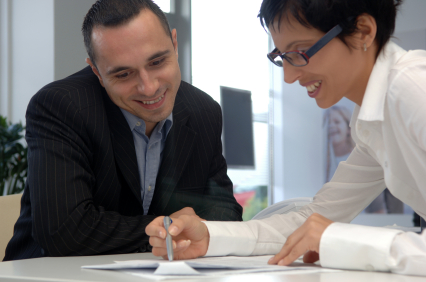 About the BellHawk software:
What is the BellHawk software? BellHawk performs real-time data collection using technologies such as barcode scanning, RFID, and mobile computing to enable manufacturers and industrial distributors to track their work-in-process materials in real-time.
What functions does the BellHawk Work-in-Process tracking software perform? BellHawk tracks the receipt and put-away of raw materials, their conversion into intermediate materials and then finished products, as well as the picking, packing, labeling and shipping of those products to customers.
How does BellHawk track its work-in-process tracking materials? BellHawk uses the same License-Plate-Number container tracking methods as Amazon, UPS and FedEx. This enables BellHawk to accurately track which materials go into which products.
How does BellHawk track the Conversion of Materials? BellHawk records the material-in and material-out for each operation on a work-order. The materials consumed are withdrawn from inventory and the materials out are added to inventory. This may include WIP materials flowing from one operation to the next as well as unused materials returned to stock..
What about Assembly, Test and Repair operations? Here BellHawk records the movement of the item being assembled, tested and repaired as it moves from one operation to the next, as well as recording parts consumed on each operation and those returned to stock.
What about tracking Rework and Scrap? BellHawk tracks rework operations just like any other operations including recording tracking parts replaced and scrapped.
Will BellHawk work as a work-in-process tracking extension to my accounting or ERP system? Yes, BellHawk comes with standard interfaces to accounting systems such as QuickBooks Enterprise and cost-effective interfaces can be provided for automated data exchange with most accounting and ERP systems.
Do I need to buy special mobile computers and/or to load custom software on these? No, BellHawk works with a wide-range of PCs, tablets, and mobile computers. It uses the web-browser already installed on these devices to capture and view data through the BellHawk website.
What about printing custom barcode labels? BellHawk will track work-in-process materials using pre-printed rolls of tracking barcodes. But, where custom labels are needed containing both tracking barcodes and human readable information, then BellHawk can print situation specific custom labels on a wide-range of barcode label printers through its interface to BarTender Automation.
What about interfaces to weighing scales and process control equipment? BellHawk has interfaces to weighing scales and other process control equipment but, typically, thse need to be customized for specific applications.
What about tracking materials using RFID? BellHawk can print out combination barcode and RFID labels. It can track the movement of containers or serialized items based on their attached RFID tag.
How can my organization use BellHawk? BellHawk is available for use over the Internet at a secure data center on a subscription basis on server computers managed by KnarrTek or clients can rent or purchase BellHawk for use on their own Windows Servers. See www.KnarrTek.com for details.
Is BellHawk Expensive? Clients can use BellHawk Online for as little as $300/month with the typical client spending under $1,000 per month.
What is the biggest benefit for most clients that use BellHawk? Being able to see the real-time status of all their customer orders, as well as their inventory and work-in-process. This helps prevent the late shipment of customer orders and expenses such as unnecessary overtime and expedited shipping costs, as well as penalties for late shipment.
How does BellHawk pay for itself? It typically saves clients who use BellHawk between $50,000 and $150,000/year by replacing the use of paper forms and manual keyboard data entry with real-time data collection using barcode scanning.
Does BellHawk help Prevent Mistakes? Yes, by checking the materials recorded into a work-order-operation against the bill of materials (BOM) for the item to be made and warning the users before and not after they have made a mistake. Data checking is also performed to ensure that the materials picked, packed, and shipped against a customer order are correct and warnings given when appropriate.
Can BellHawk capture materials history traceability data? Yes BellHawk captures full materials history data that can be used to track the source of defects and then to minimize the scope of any resultant recall.
Can BellHawk assist with costing my jobs? Yes BellHawk can track the quantity and cost of materials, labor and machine time consumed on each operation needed to make each product.
Can BellHawk be customized for the specific needs of my organization? Yes, BellHawk is built on a rules-based engine that enables users to configure BellHawk for a wide-range of applications as well as to add their own data collection parameters. Where needed, the data collection transactions can also be customized.
Can I create my own custom reports? Yes, through the BellHawk DEX interface users can use a wide variety of report generation tools such as Microsoft Office, Crystal Reports, and SSRS to create their own custom reports based on the data captured by BellHawk.
Do we need a separate Warehouse Management System to work with BellHawk? Typically no. The integrated BellHawk Warehouse Management System (WMS) option provides all the warehouse management capabilities that most small and mid-sized manufacturers and industrial distributors will need.