Alternatives for Implementing a BellHawk Based System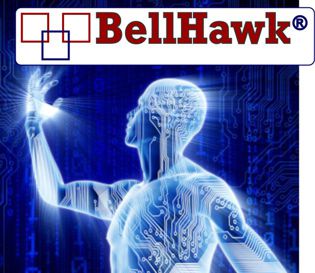 There are a number of different ways to implement a BellHawk based real-time operations tracking and management system:
Use BellHawk Online

: Use one of nine low-cost, easy-to-use prepackaged tracking solutions, available though BellHawk Online. These fully functional tracking systems, which cover most of the common industry-specific tracking applications, are available on a quarterly or annual subscription basis. BellHawk Online enables clients to be up and running in a few days without needing any support from Corporate IT. Please see www.BellHawkOnline.com for details including subscription prices.

Rent the BellHawk Software

for installation on your own Windows Server computer. In this case, the client's own IT staff act as the implementation project manager with our staff providing support on an as-needed basis. BellHawk is an open architecture system and gives many opportunities for customization and integration. The software packages and the prices for rental are essentially the same as for an on-line subscription. Please see www.BellHawkOnline.com for details

Purchase a Turnkey Solution

: Have our Symbolic Systems solution integration team and its partners implement a complete "turnkey" solution for your organization's operations tracking problems. These solutions include consulting, systems design, software customization, integration with other systems, barcode and mobile computer equipment, barcode supplies, training and on-going systems support. These solutions can be purchased outright or provided on a managed services basis. Please contact Sales@BellHawk.com or call 774-708-9607 for a quotation.

License the source code to BellHawk

. This enables organizations with appropriate programming skills to implement their own custom solutions based on the BellHawk platform. BellHawk Systems has invested over $2 Million and a decade of development in the BellHawk Software platform. This option enables organizations to build their own totally custom solutions based on the BellHawk software platform, which can cut years and hundreds of thousands of dollars off the development cost. This is an attractive alternative for IT departments within large companies or for software organizations looking to add operations tracking solution to their existing product line but to sell it under their own trade name and logo. Please contact Sales@BellHawk.com or call 774-708-9607 for a quotation.
Copyright © 2000 - 2018 BellHawk Systems Corporation