BellHawk Software Background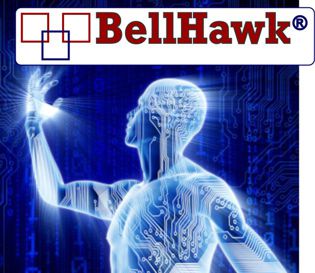 The web-based BellHawk software was developed over the past decade as a collaborative venture between BellHawk Systems Corporation and Dr. Peter Green of Milramco LLC, which owns the intellectual property rights to the web-based BellHawk software and its documentation.
The BellHawk software is licensed to BellHawk Online Inc. which sells BellHawk on a SaaS (Software as a Service) subscription basis in the Cloud. BellHawk Online also provides Cloud hosting services for clients of BellHawk Systems and other BellHawk based solution providers.
The BellHawk software is also licensed to BellHawk Systems Corporation for implementing turnkey operations tracking solutions for its clients as well as for supporting IT departments within larger organizations that purchase or rent the BellHawk software through BellHawk Systems Corporation as a basis for implementing real-time operations tracking and management systems for their organizations.
BellHawk Systems also acts as a subcontractor to larger organizations which are providing operations tracking and management solutions to their clients. In this case BellHawk Systems sells licenses to the BellHawk software and supporting services to these prime contractors for use as part of their overall systems delivery. It also provides support, customization, and integration services for BellHawk Online clients.
The BellHawk software and its companion MilramX automated data exchange software are available for licensing to Solution Integrators for integration into their own systems. Please contact Partner-Support@Milramco.com for details.
The web-based BellHawk software is also available for private label OEM licensing to partners who wish to more fully integrate its capabilities into their own standard systems. Please contact Partner-Support@Milramco.com for more information.
The software name BellHawk comes from its mission of "Watching your Operations like a Hawk and ringing the Bell when problems arise". This reflects the unique combination of license-plate materials tracking, work-in-process tracking, and real-time Artificial intelligence offered by the BellHawk software platform.
Please click on: