Machine Shop Applications of BellHawk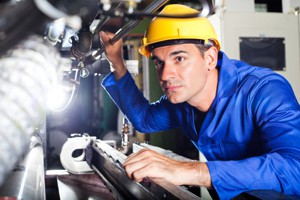 BellHawk provides a complete solution for managing and tracking operations in machine-shops which specialize in making small batches of parts on a quick-turn basis.
BellHawk Tracks:
Raw, intermediate, WIP and finished good inventory
Receiving and put away of raw materials
Transformation of raw materials into finished products through a sequence of operations
Customer orders, work orders and work-in-process
Consumption of materials, labor and equipment time on jobs
Scrap and rework, including reason codes.
Production and put away of intermediate and finished goods
Quality control inspection and test data
Machinery and equipment used in production operations
Picking, packing and shipping of finished goods
In addition, BellHawk integrates real-time scheduling of operations to help ensure that customer orders get out on time. It also features pull-based inventory management to help ensure that raw materials are ordered on-time for making customer orders.
BellHawk tracks the labor and machine time needed for each job and is able to compare the estimated time and cost with that achieved. In addition BellHawk tracks scrap and rework, with reason codes, so as to enable analysis of job cost and identification of issues which may need to be fixed.
BellHawk is especially suited to those applications where:
Real-time visibility of the status of inventory, jobs, customer orders, equipment and labor is required from multiple geographic locations.
Capture of materials traceability data in a database is required for defect detection and recall minimization.
Tracking of compliance with quality assurance plans, such as called for by ISO 9000, is required.
Manufacturing and distribution is done in multiple units of measure
Labels need to be correctly produced in multiple customer specific formats.
Lot and serial numbers and expiration dates and related quality control data need to be tracked
Data needs to be collected from weighing scales and other test and process control equipment.
Data collection using a variety of wireless mobile devices is required, sometimes in challenging industrial environments.
Integration with an ERP, MRP, and accounting systems are required.
The BellHawk software can be configured to meet the data capture requirements of most manufacturing applications, working out of the box. This includes enabling clients to specify their own data capture parameters. The BellHawk software can, if needed, also be customized to simplify the data capture sequences or to add application specific data capture transactions including the capture of test and process data.
Please click on " Barcode Tracking Capabilities of BellHawk" for more information.