Medical, Biotechnology and Pharmaceutical Applications of BellHawk
BellHawk is used by small and mid-sized organizations that are involved in the manufacture and distribution of FDA regulated devices and substances. These include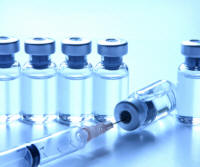 Manufacturers of over-the-counter pharmaceutical products

Medical device and component manufacturers

Repackagers and distributors of medical devices and supplies

Laboratories that do medical testing or that produce reagents for medical testing purposes

Manufacturers of chemicals and other components used in medical products.
BellHawk replaces the use of paper forms and manual keyboard data entry with the use of barcode technology to reduce the amount of labor required for record keeping as well as preventing mistakes.
BellHawk was developed to be compliant with CFR 21 Part 11 requirements and a data package can be made available to facilitate certification of the system to be in compliance with FDA good manufacturing practices.
BellHawk is specifically designed for use by small to mid-sized organization and costs much less to implement than using materials tracking and traceability systems designed for use by large pharmaceutical organizations.
BellHawk:
Tracks materials by lot and serial number and location, as well including enforcing expiration dates, storage requirements, quality control parameters, and hazardous materials status
Tracks what materials were used in the manufacture of which intermediate or finished products
Builds a traceability database to enable rapid tracking back to the source of defects or contamination and a rapid limited recall of resultant defective products.
Tracks compliance with an organization's quality assurance plan by tracking every step of the manufacturing process, including quality control approvals and the collection of test data.
Helps ensure correct labeling by automatically printing product and customer specific labels based on the contents of its database.
Please click here to learn more about the Biotechnology and Pharmaceutical Applications of BellHawk.