Defense Applications of BellHawk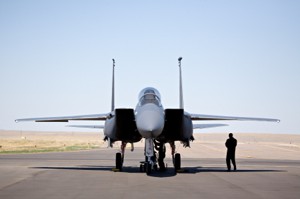 BellHawk Systems Corporation has been supporting the Department of Defense (DoD) and its contractors since 1989. BellHawk Systems has been a prime contractor as well as a subcontractor to many major defense contractors. Much of the R&D in Artificial Intelligence that led to the BellHawk product line was funded by the USAF and NASA under the SBIR program.
BellHawk is low-cost and easy to use software that is used by defense contractors to track assets and materials, including:
Tracking Government Furnished, or Owned, Property (GFP), Equipment (GFE), and Materials (GFM) as well as Contractor Acquired Property (CAP)
Tracking raw materials purchased on specific DoD contracts
Tracking consumption of materials on DoD projects
Tracking engineering and production labor consumed on DoD contracts according to DCAA rules
Generating UID barcodes and tracking UID marked materials
Tracking which parts went into which assembly
Tracking repair of DoD owned equipment, including tracking which parts were replaced
Tracking labor, material and equipment costs by project
Preventing use of materials purchased for one project on a different project.
The BellHawk software supports a number of interfaces that enable clients to implement automated data exchange interfaces with project accounting software such as CostPoint, as well as with a wide range of ERP and accounting systems.
Please click here for more information about Tracking Government Furnished Equipment, Property, and Materials.