Quality Assurance Tracking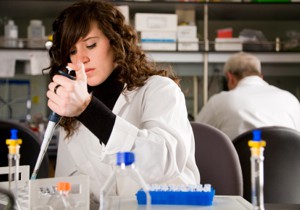 An important function that can be performed by the BellHawk software is to track the quality assurance status of materials. The purpose of this is to ensure that materials used in production and those shipped to customers have passed the appropriate inspection steps.
When materials are received from suppliers they can be designated as needing inspection or are from qualified suppliers and therefore do not need to be inspected. The inspection can be designated as needing 100% inspection or that statistical quality control methods are to be applied.
In the latter case, if any member of a lot or batch fails inspection then the system automatically flags every member of the lot or batch for re-inspection.
Materials that are designated as needing inspection can only be moved to designated QC quarantine areas. If a material handler attempts to move these materials to an area such as production or the finished goods warehouse where they could be accidentally used, then the material handler is immediately warned as they attempt to record such a movement of materials. This can prevent many expensive mistakes whereby whole batches of product have to be scrapped because on of the raw materials had not yet passed inspection.
The BellHawk software can also track materials designated for MRB (material review board) review before they are permitted for use or are returned to suppliers as defective.
BellHawk keeps track of the outcome of all the quality inspection results, including reasons for rejecting materials. These can then be used for subsequent Pareto analysis of the primary reasons for failures. These outcomes can also be incorporated in Certificates of Compliance that are automatically produced when a product is shipped.
BellHawk enables any user of the system to flag any materials as needing inspection, if they suspect that it is defective. But only quality control certified personnel are allowed to designate materials as passed or failed inspection.
BellHawk tracks the employees who make changes to the quality control status of each container or batch of material. In this way, the person can be identified, if questions subsequently arise.
BellHawk can be customized to capture check-off inspection lists as well as results from test systems and process control parameters. These can be incorporated into the materials traceability record for each product or batch. This can make the detection of the source of defects much easier.
BellHawk can exchange data with software that captures and tracks test data, such as laboratory information decision systems and statistical quality analysis programs. In this way the physical tracking of materials can be linked with all the test results and their analysis.
BellHawk can be linked with document management systems that are used to track certificates of compliance for incoming materials. It can also be linked with documents that specify the procedures that are to be performed at each step in a work order. All of these then become part of the materials traceability record for each container or batch of products.
Please click here to learn more about the Capabilities of the BellHawk Software.