Real-Time Inventory Tracking using BellHawk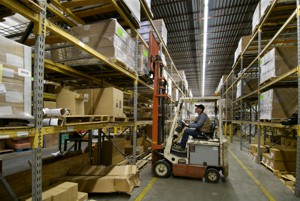 The BellHawk software platform provides operations managers with the real-time business intelligence they need to solve a wide variety of material tracking problems.
These include:
Tracking raw, intermediate and finished products as well as assets
Tracking Work-in-Process between manufacturing or processing operations
Warehouse and Stock-Room Management
Tracking the Receipt and Put-Away of Materials
Kit Picking for Work Order Operations
KanBan Replenishment
Tracking the Picking, Packing and Shipping of Customer Orders
Tracking the Loading of Trucks/Trailers and Bulk Tankers
Tracking inter-facility and inter-plant shipment of materials
Generating customer specific barcode labels
Generating Bills of Lading.
The BellHawk software is especially focused on applications where materials traceability and the ability to track materials by lot or serial numbers, project, customer, or ownership, as well as (optionally) by quality control status and expiration dates, is critical.
A key feature of these systems is that materials are tracked in real-time so as to provide managers, supervisors, and material handlers with an accurate, up-to-date, view of the current status of inventory and work-in-process. This avoids wasting time looking for materials, enables efficient usage of materials, and helps avoid stock-outs or overstock situations.
The BellHawk software makes extensive use of technologies such as mobile computing and barcode scanning to:
Ensure that data is captured accurately and quickly.
Eliminate the cost, errors and delays associated with having material handlers write down information on paper forms and then having a person in the office key this information into a computer.
Provide real-time point-of-action warnings when a material handler is about to make an operational mistake such as picking the wrong materials or using defective materials.
Capture materials traceability data in an FDA/ISO compliant electronic database for rapid recall in the event of problems with defects or contamination.
This is in contrast to systems where inventory changes are written down on paper forms and then subsequently keyed into accounting or ERP systems.
Please click on the following link for more details about the BellHawk License Plate Materials Tracking System