Using BellHawk Online to Ensure Customer Satisfaction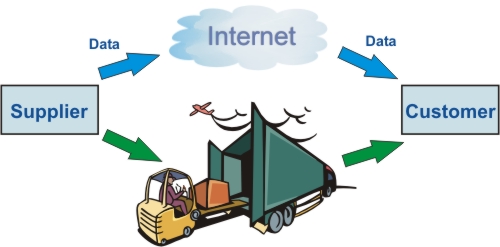 Customers are the life blood of any industrial organization.
One of the most critical tasks for an operations manager is to ensure that their organizations ships quality products on time and also provides their customers with accurate supply chain data they require.
BellHawk Online provides a wide range of capabilities to assist in ensuring customer satisfaction, including:
Real-Time tracking of customer jobs and work-in-process as they progress from raw materials to finished products to provide the visibility needed to make sure they stay on schedule to enable on-time delivery to each customer.
Real-Time tracking of raw, intermediate, work-in-process, and finished product materials to ensure that enough materials will be on-hand or made to ship customer orders on time.
Tracking of quality control testing and inspection to make sure that only products that have passed all necessary inspection steps are shipped to each customer.
Preventing mistakes such as warning material handlers if they attempt to pick the wrong materials for making products or shipping customer orders.
Avoiding labeling errors by automatically generating barcode labels for products and their packaging to meet each specific customer requirement.
Tracking the loading of trailers to ensure that the correct products are loaded for each shipment and that needed paperwork is produced in the desired customer format.
Preventing mistakes by automatically capturing Advanced Shipment Notice (ASN) data for sending to customers.
Capturing materials traceability data to meet customer and supply chain requirements for traceability data.
Automatically scheduling of customer jobs through a sequence of work centers to ensure that customer orders are shipped on time.
Enabling customers to see the real-time status of their orders and their inventory on line.
Please click here for details about the Capabilities of the BellHawk Software