BellHawk Partner Opportunities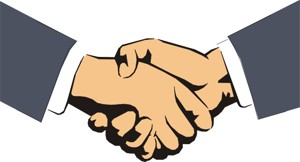 BellHawk Systems makes money for its partners by enabling them to deliver complete operations tracking solutions without the need to invest in the development and maintenance of their own software.
BellHawk Systems provides the software and necessary services such as customizing the BellHawk software for specific applications. This enables our partners to make money by:
Reselling our software and technical support services for installation and customization.
Reselling barcode equipment and labels for systems used by the BellHawk software.
Providing complete turnkey solutions based on the BellHawk software, including software, equipment and services.
Providing consulting services to assist clients in implementing an operations management system.
Collecting a finder's fee for introducing BellHawk to prospective clients for its software.
We are actively seeking additional BellHawk partners throughout the USA and Canada, as well as the rest of the English speaking world. There is no fee for becoming a partner but we are selective in choosing partners who are specialists in their field and who have a reputation for truly helping their clients.
One of the most important partner benefits is the availability, at no charge, of not-for-resale copies of the BellHawk software platform for use in integration with other systems as well as the development of custom reports and labels for clients.
For more information, please contact Dr. Peter Green, President of BellHawk Systems Corporation at 1-508-865-8070 x301 or Email Peter.Green@BellHawk.com.
Copyright © 2010 - 2019 Milramco LLC