BellHawk's Market Position
BellHawk Systems specializes in providing real-time work-in-process and materials tracking systems based on license-plate container tracking principles.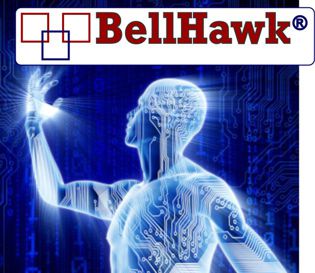 These systems enable BellHawk System's clients to:
Track the real-time status of their inventory, by the container, at multiple geographic locations, in great detail
Track work-in-process materials as they flow from operation to operation
Track the receipt, put away, transformation, picking, packing and shipping of materials in containers
Capture materials traceability history data to enable finding the source of defects and minimizing the time and cost of recalls
Capture detailed job cost data including the cost of labor, materials, and equipment used in making or processing materials or items
Prevent production mistakes, such as picking or using the wrong materials for a job or customer order
Prevent barcode labeling errors
These specialized capabilities are only needed by a limited number of industrial organizations including advanced manufacturing, engineering, repair, construction, and defense organizations. They are also needed by food and pharmaceutical processors, as well as distribution organizations that do secondary operations such as kitting, repacking and relabeling.
BellHawk does not compete with ERP, Accounting, Warehouse Management (WMS) and Manufacturing Execution Systems (MES) which also do inventory and production tracking.
In many cases, these systems provide all the operations management and inventory tracking capabilities that industrial organizations need. But where there is a need for the special capabilities provided by the use of license-plate container tracking methods, then BellHawk Systems strives to be the premier provider of both SaaS (Software as a Service) solutions in the Cloud and on-site installation of these tracking systems in a client's own plant.
BellHawk is designed to be used with a wide range of ERP and accounting systems and has an array of interfaces that can be used by clients to implement automated data exchange interfaces with BellHawk. It is also designed to be used with a wide range of mobile computers, barcode scanners, and printers so as to facilitate quick and easy deployment of tracking system.
BellHawk is designed to be easy to use and is priced at a level that even small organizations find affordable. Yet, at the same time, BellHawk integrates a range of features needed by large multi-national organizations.
Please click here to learn more about the Capabilities of the BellHawk Software.