Real-Time Business Intelligence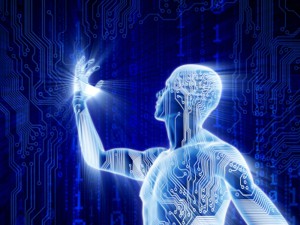 One of the challenges facing many industrial organizations is how to deliver actionable information to their managers and other employees whenever and wherever it is needed.
Businesses generate large amounts of data in the various systems they use but typically they get little actionable information out of their systems. The primary reason for this is that the data is not in a convenient form for presentation.
BellHawk Systems helps solve this problem by providing solutions that use its Bell-Connector technology to periodically extract data from multiple systems and then use this data for:
Automated analysis to determine when something is about to go wrong or has gone wrong and then sending warning messages to managers and supervisors by Email or text message to their smart phones.
Making information available through web-browser interfaces so that the information can be securely viewed anywhere, anytime on a wide range of devices ranging from PCs to tablets to smart phones anywhere there is an Internet connection.
Making information available on large digital displays that are continuously updated so all production employees can see critical performance data at a glance.
Periodically Emailing analytic reports and spreadsheets to all the people who need to receive these thereby eliminating delays in getting the needed information.
In addition the Bell-Connector technology is used to build history databases that can be easily used by a wide variety of report generation and business intelligence tools to do ad-hoc reporting and analysis. Alternately BellHawk Systems can create reports and Excel exports using a combination of .Net technologies that can be modified by power users who are familiar with VB.Net programming.
Many people find that they cannot use report generation tools to create the reports they need because the data in the databases is stored with many levels of indirect references. As a result they have to write very complex SQL statements to get at the needed data, which turns a simple report generation project into a lengthy delay waiting for IT or an expensive project involving consultants.
Bell-Connector solves this problem by extracting the data and converting it to tables of simple business objects with no indirection. This makes it easy for many people to generate their own reports and graphs from databases generated by Bell-Connector.
Please click on this link for more details of the Bell-Connector™ Technology.
Copyright © 2000 - 2013 BellHawk Systems Corporation